Just one sample of over 1,000 images in the albums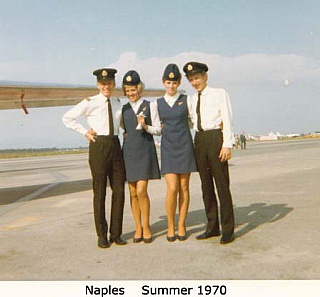 Welcome to the Cabin Crew Albums
I am a retired British European Airways Cabin Crew Member and have put together a collection of photographs of BEA and early BA Cabin Crew, mainly from the 1960s and 1970s. Also in the albums are various other images connected with that period.
These photographs and images are only for viewing by past BEA & BA Cabin Crew. If you would like to view them, please send me an email with the following information:
Your full name (and maiden name)
BEA/BA Staff number (current at the time of leaving the airline)
Fleet
Base
Date of joining/leaving
I look forward to hearing from you.
John M Hill, November 2023
johnhill747@aol.com
Terms and Conditions

The Cabin Crew Albums are for viewing by Ex BEA and BA Cabin Crew (current and retired) only. No inference is to be drawn from any image and I will not be held responsible for any interpretation you may have. All photographs and images were kindly donated by past and present Cabin Crew and BA Archives/Museum. This is an historical collection, no profit is gained and there is no intention to misrepresent. No part is to be reproduced by any means and no images are to be linked from or copied to any other website. Please do not publish the full URL and any login details provided by email. If for any reason you are not happy with a particular image then please contact me. If conditions are breached the site may be withdrawn.